The World of Mycopigments
Mycopigments is a term I coined when I started dyeing with mushrooms back in 1998. At the time, it seemed like the most obvious way to describe dyes made specifically from fungi. When the opportunity arose for me to follow my passion of introducing people to mycology and fungal ecology through the exploration of mushrooms and lichens for color, it made perfect sense to use this term to distingush my work. Welcome to the beautiful and colorful world of fungi, seen through the lens of Mycopigments.
Join us on Facebook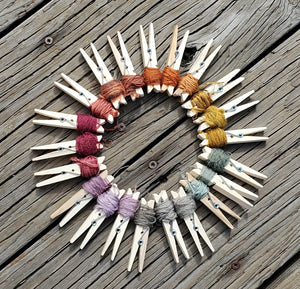 Mycopigments
Mushroom and lichen dye workshops from east to west 
Visit on Facebook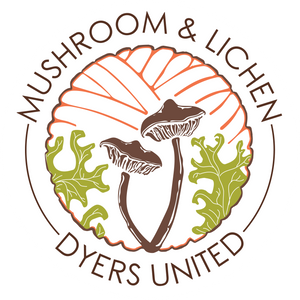 Mushroom & Lichen Dyers United
A forum for discussing mushroom & lichen dyes
Join now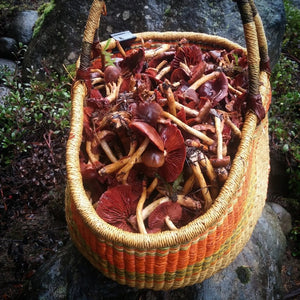 Mushroom Dyers Trading Post
A place for foragers and dyers to meet and share
Join now
Testimonials
Alissa introduced me to Mushroom and Lichen dyes few years ago.  She started me on a path of no return.... I join the local fungus federation, became a mushroom hunter ... a dyer... basically ran down the rabbit hole of 2 international conferences .... endless dyeing , many friends all over the world and engagement with  nature in my area that I never knew existed....        Highly recommended with a warning : no turning back!

Yonat Michaelov Santa Cruz, CA
Alissa taught two full workshops for our folk school (The Homestead Atlanta) and I couldn't imagine working with a better instructor. Her wealth of knowledge, engagement with the materials and the participants, her professionalism and top-notch level of preparation (even when traveling!) were unparalleled. As for the dyeing experience itself, it was nothing short of magical! We couldn't believe the gorgeous colors we were able to create. We were all so excited to discover this natural rainbow originating under our feet together. Don't miss the opportunity to experience Alissa's workshops.

Kimmy Coburn - Founder of Homestead Atlanta
Alissa's class was an amazing experience for our Northern BC town. She opened our eyes to the amazing rainbow of mycopigment dyes growing in our area, and facilitated a fun and educational dye class. Her foraging wisdom was also such a valuable part of the workshop and we learned so much about our forests that we never knew before! Everyone loved the experience!

Kristen Cooper Nutbrown Fort Saint James, BC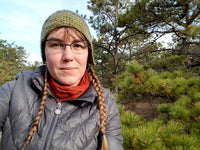 Alissa Allen is the founder of Mycopigments. She specializes in teaching about regional mushroom and lichen dye palettes to fiber artists and mushroom enthusiasts all over the world. Alissa got her start in the Pacific Northwest and has been sharing her passion for mushrooms for over 20 years. She has written articles for Fungi Magazine and Fibershed, is published in Nature's Colorways: Conjuring the Chemistry and Culture of Natural Dyes, Long Thread Media, and her work with mushroom dyes is highlighted in True Colors: World Masters of Natural Dyes and Pigments by Keith Recker, Thrums Publications. In 2015, Alissa created Mushroom and Lichen Dyers United and the Mushroom Dyers Trading Post Facebook groups as a platform to mentor, connect, and facilitate discussion between her students and folks with less access to her classes. These groups along with her prolific workshop offerings and informational dye booths have brought together a vibrant community of over 30,000 members. Though her teachings are centered around regional fungal dye palettes, her overall mission is to inspire people to engage more deeply with nature. It is her hope that with engagement, commitment to care for our planet will grow exponentially.